The job market in Australia is booming along with recent economy rises. Almost one-million brand new jobs have been created in the last five years. Ex-treasurer and now Prime Minister of Australia, Scott Morrison, reportedly said 2017 was 'a year of extraordinary job growth in Australia'. He elaborates that 400,000 Australians found themselves an employer in 2017 alone, 'the strongest calendar growth in jobs we have seen on record'.
For those looking out for a new position, the good news is the Australian Jobs 2018 report has collated all employment data, outlining the most in-demand jobs In Australia. These high demand sectors have recruiters constantly seeking new applicants to fill lucrative positions. The below data represents the current number of employees in the industry.
Health Care and Social Assistance (1,663,900 jobs)
Retail Trade (1,286,900 jobs)
Construction (1,167,200 jobs)
Professional, Scientific, and Technical Services (1,033,000 jobs)
Education and Training (1,024,300 jobs)
The report published by the Department of Jobs and Small Business projects highlights areas for future employment growth. The most in-demand jobs in Australia within the next five years may be in the following areas:
Software and Application Programmers
Professional, Scientific, and Technical Services
Construction
Education and Training
Accommodation and Food Services
By contrast, the report displays a decline of routine work and a steady rise of non-routine employment. These sorts of positions are frequent among Accommodation and Food Services, Education and Training, and Software and Application Programmers. They are less susceptible to automation because they often require creativity, complex thinking, managerial experience or a human presence.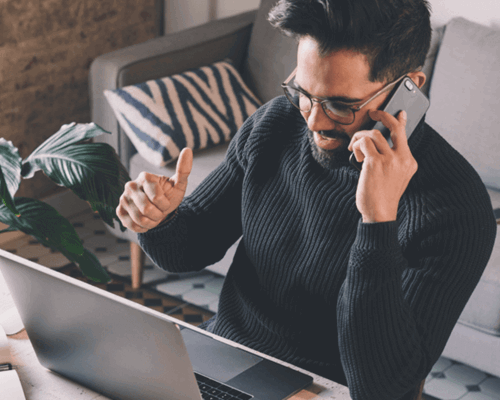 Information Technology is a smart place to look. IT jobs are in demand in Australia with many Australian CIOs saying software development is the opportune area within technology industries. 43% of employers find the area most challenging to source skilled IT professionals, according to Robert Haff's 2017 Salary Report. This means employers are actively looking to fill in jobs in the IT industry. More attractive salary increases are in result to poor intake, meaning new IT professionals will see a major increase in income. Melbourne has an annual rise of 4.1%, with Brisbane at 3.2%, Sydney at 2.2%, and Perth at 1.1%. The following are the highest demand for IT jobs in Australia.
Development Operations Engineers
This suits a developer fascinated with deployment and network operations or a Sysadmin with a love for coding.
This position aims to improve the relationship by advocating better communication and collaboration between the two business units, Development, and Operations.
There is no formal career path for landing this specific position, allowing for many people with a background in Information Technology applicable for the high demand role.
Test Engineers
This suits someone with a keen eye for error and loves to correct and perfect.
Test Engineers are a high in demand IT job due to the need for correction and quality testing. Software that is broken will not sell, and a Test Engineer's job is to make sure that doesn't happen.
Locating areas of weakness, feeding back the information to the developers, then repeating the process until the product is ready to ship is all there is to the position. A basic background in IT is all the high demand job requires and it pays quite well.
Mobile Developers
This suits someone with a love for the constantly growing and innovating mobile platform. Use a smartphone at all? You're probably a good fit.
Mobile Developers specialise in the remote technology, tinkering with Android, iOS, and Microsoft Windows operating systems. The demand in the industry is booming due to the rapidly increasing desire for mobile innovation.
The role will require knowledge of operating software and developer skills with Objective-C or Swift. Utilising Xcode or the Cocoa Touch framework would be handy for iOS developers. An Android-based developer knows their way around Java script which the entire operating system is basically built on. The quite simple to learn coding language doesn't require effort to uncover, allowing the position applied for many.
User Experience Designers
This suits a keen eye for accessibility and customer experience. A person who wants things to work seamlessly and smoothly for the benefit of others.
A User Experience Designer aims to enhance the user fulfillment of software or interface. They have a thorough understanding of new technology, business ideals, and psychology of their customers.
The high demand job is important within the IT field due to the need for consistent customer research and evolving data as the industry rapidly evolves with new trends and patterns.
Examining, prototyping, programming, and visual communication are strong capabilities a User Experience Designer holds.
Block Chain Developers
This suits someone who is invested in cryptocurrency and the surrounding business opportunities in the market.
A Blockchain Developer is a newer position that associates itself with that of the ever-popular BitCoin and other cryptocurrencies. A developer builds and maintains the network of computers that jointly manage databases that record transactions.
A background in computer science and engineering is most likely desired for this very high demand IT job. However, similar to the price of BitCoin, the common salary is quite substantial.
With 12.4 million Australians employed, there is plenty of room to fill in vacant high demand positions.